Description
Trekking shoes Italian brand GriSport, recognized on European markets. It won the main award of Footwear Industry Awards 2016 in the Outdoor category and distinction in the Brand of the Year category.
The shoes are characterized by high comfort and a long period of use due to the excellent quality of workmanship and the use of durable materials. Perfect for mountain trails, demanding walking routes and unfavorable conditions.
The model is equipped with the GriTex technology. Good shoes for demanding users.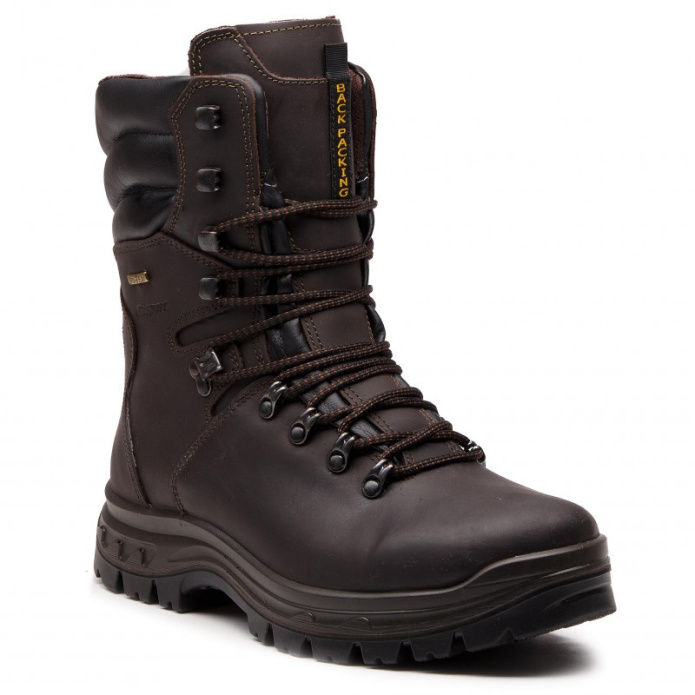 Characteristic:
Shank: material + natural chamois leather
Membrane: GriTex® High Function
Sole Vibram®
Front and heel reinforcement
Padding: textile material
Removable, ventilated, contoured insole
Tongue sewn to the upper
Contoured ankle collar
Waterproof and Thermoactive
The highest quality natural leather was used for the production of footwear.
The shoes have a GRITEX® membrane by GriSport, which perfectly complements the natural leather. Its poromeric structure provides constant protection against snow and rain, while draining sweat through thousands of micropores.
All internal seams are taped to provide protection against water leaks.
Sole Vibram®
Vibram® is a technology that uses solutions such as self-cleaning channels, rotation zones and non-slip surfaces ensuring maximum safety and comfort during use. Vibram® technology is the latest solution that gives the most durable soles for tactical and trekking shoes.
In addition, the sole with the upper are joined in the process of welding, without the use of glue, which guarantees an extremely strong, unbreakable connection with increased flexibility.
Contact:
Paweł: +48 795 244 917
            +48 888 576 333
Mateusz: +48 577 757 706