Description
Features of the model
The properties of the material allow us to adapt and use the jacket in the widest possible range in different weather conditions and system-wide, layered clothing in combination with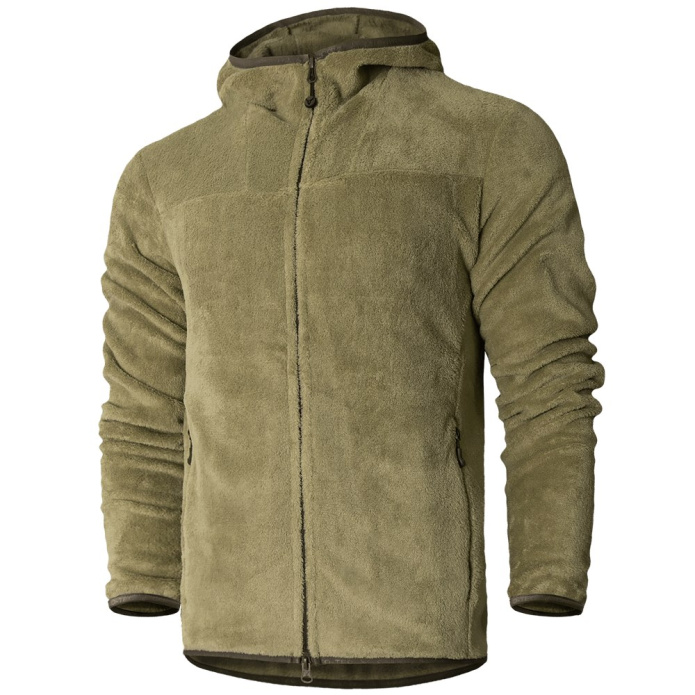 our membrane and wet-wind protective clothing, such as Softshell or Stormwall. Ergonomic cut with improved product anatomy, no protruding seams (seamless). The most comfortable model. "Warm" even visually. Thanks to the softness, elasticity of the fabric and design capabilities, the jacket can be transformed into a small, soft pillow by twisting it into a hood. The shape of the hood has a three-component cut, protects and does not cover the peripheral view. Two front, mortise pockets (invisible) with high-quality nylon zippers, branded pullers and Cool Mesh mesh. Two "runners", top / bottom add ease of use. All runners are decorated with branded pullers. The bottom of the jacket and sleeves are equipped with ergonomic, fixing cuffs made of ribbon. In places of the greatest loading – additional seams. The optimal ratio of functionality and weight of the product provides a small volume for those cases when you have big plans, but little space.
Fabric features
Arctic Fleece (Wellsoft), shovel – hypoallergenic, light, elastic, warm, fast drying. Good breathing properties, both in motion and in statics. The density is 260 g / m2. Innovative fleece material. Due to the texture of the fabric, air layers are formed, which provide additional heat retention. High indicators of wear resistance and durability thanks to a twisted thread in weaving. The effect of dry heat is provided due to the high level of ventilation and low coefficient of moisture absorption. Arctic Fleece fabric reliably protects the body from overheating and further hypothermia. Moisture-sweating functions, thermoregulation, antibacterial impregnation Silver ion.
Furniture
Nylon wind-moisture-resistant zippers. Runner with "autolock". Woojin fittings. Branded pullers.
Kontakt:
Paweł: +48 795 244 917
               +48 888 576 333
Mateusz: +48 577 757 706

www.import-ua.com

Sklep z odzieżą, pontonami i akcesoriami turystycznymi.
Import-UA
DOVERA Sp. z.o.o.
ul. Okszowska 39
22-100 Chełm
NIP 563243030 6