Description
Features of the model
The model is designed for hunters, tourists, for those people who need to be noticed for relevant tasks or situations.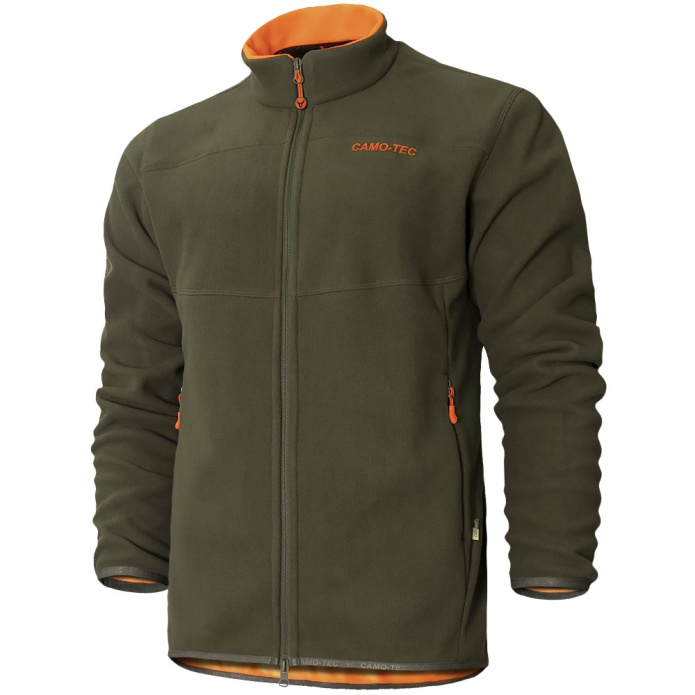 Thanks to the olive color, the jacket is universal -! as a warming layer in the concept of layered clothing, for daily use outdoors, for hiking, hunting, tourism, skiing, etc., for paramilitaries and special forces. The jacket on the back has a bright, orange color – a marker that allows a person to position themselves accentuated on the ground (hunters in the woods, "numbers", rescuers while performing tasks, tourists for eye contact in bad weather, etc.). The properties of the material allow you to adapt and use the jacket in the widest possible range in different weather conditions and system clothing. Ergonomic cut with improved product anatomy, no protruding seams (seamless). Two front, mortise pockets (invisible) with high-quality nylon zippers and Cool Mesh mesh. Two "runners", top / bottom add ease of use. All runners are decorated with branded pullers. On the sleeves and at the bottom of the jacket are elastic, ergonomic cuffs made of ribbon. In places of the greatest loading – additional seams.
Fabric features
Innovative fleece, two-layer Ultra soft. Hypoallergenic, light, elastic, warm. Good breathability. The density is 260 g / m2. Due to the texture of the fabric, air layers are formed, which provide additional heat retention. High indicators of wear resistance and durability. The effect of dry heat is provided due to the high level of ventilation and low coefficient of moisture absorption. Ultra soft fabric protects against overheating and further overcooling.
Furniture
Nylon wind-moisture-resistant zippers. Runner with "autolock". Woojin fittings. Branded pullers.
Contact:
Paweł: +48 795 244 917
            +48 888 576 333
Mateusz: +48 577 757 706