Description
"Liquid patch" is a simple and reliable renovation of the inflatable boat and other PVC products in any conditions, now you do not need to use a dryer, patches or glue!!!
"Liquid Patch" – it is nothing more than PVC in a liquid form, i.e. the original material from which the repaired product was actually produced.
Liquid Patch – an improved glue for inflatable boats, tents, boats, pools and other PVC bags under any conditions without heating or patches.
How it's working ??? Just drip a few drops from the tube onto the hole and wait 24 hours and it's ready, the hole in the PVC is sealed.
If the cut is large, simply sew it up and pour it from the tube. We are waiting for a day .
"Liquid patch" is a light and reliable renovation of PVC products in any conditions, now you do not need to use a dryer, patches or glue !!! Innovative German technology !!! An innovative product. Repairs, practically, all inflatable boat damage.
"Liquid Patch" – a product capable of removing virtually any defect caused by a PVC product at the molecular level.
The uniqueness of the Liquid Patch
HOW THE LIQUID PATCH WORKS Dissolves the layer of the repaired material, creating a uniform surface
MATERIALS FOR WHICH IT CAN BE APPLIED: PVC, trilaminate, neoprene, gore-tex, leather, eco-leather, polyester
COLOR RANGE 10 colors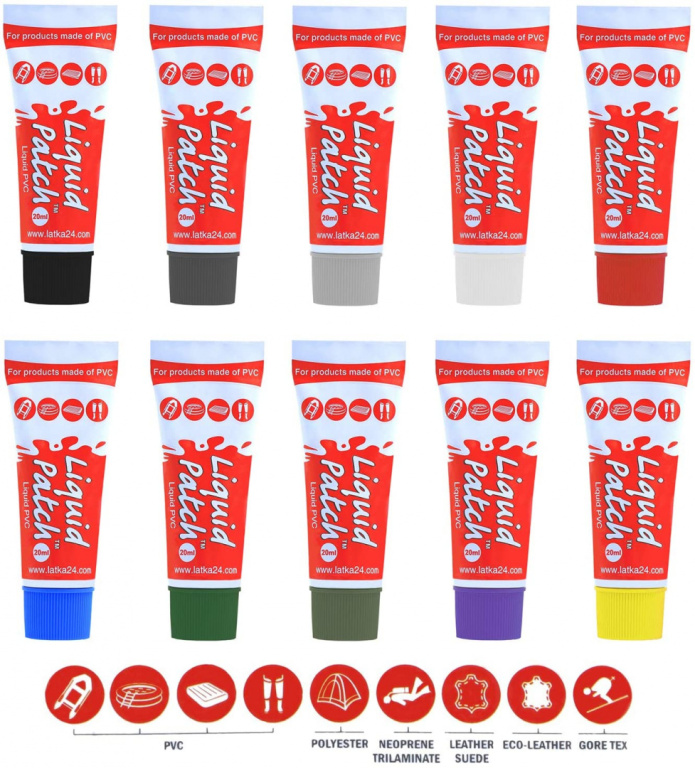 A wide range of colors allows you to perfectly match the color of the Liquid Patch to be applied to the damaged surface of your product.
Shake before use.
"Liquid Patch" is not an adhesive, it is liquid PVC with a unique chemical composition, giving it unique properties, such as:
· High adhesion;
· Thermal resistance;
· Flexibility;
· Preserving the original features and properties of the repaired equipment;
· Waterproof;
· Resistant to UV radiation
· Simplicity of use
· Extending the service life of repaired equipment
Liquid PVC patch can be used to repair countless products in any situation:
repair of pontoons and inflatable boats, inflatable houses, tarpaulins for trailers (e.g. after an attempted break-in into a truck trailer)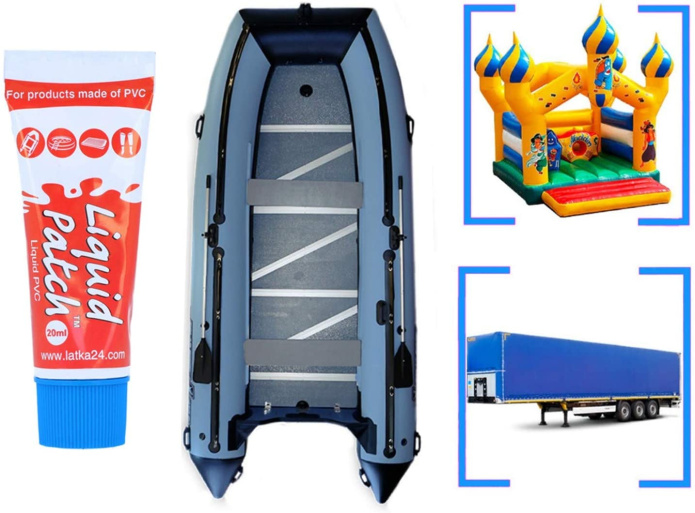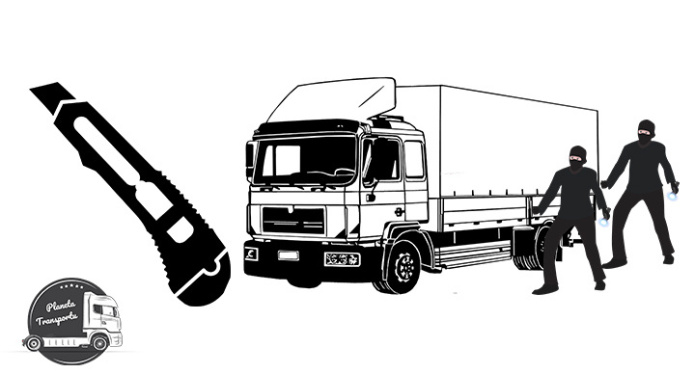 repair of balloons, gymnastic balls, rubber shoes, toys for children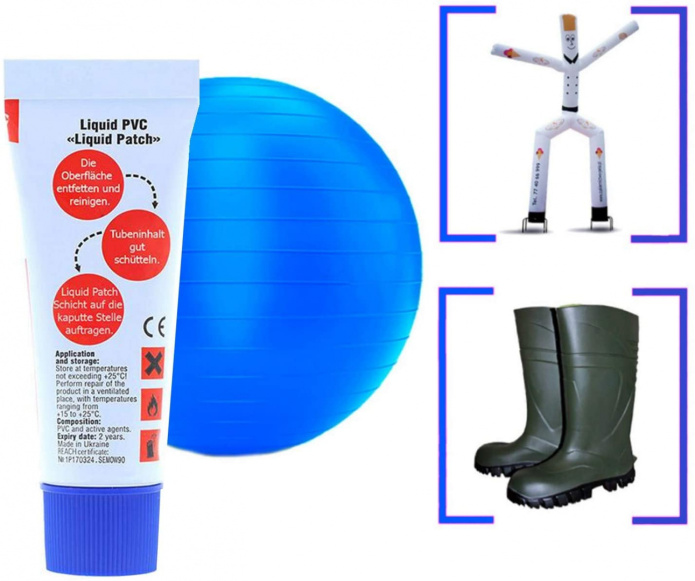 repair of swimming suits, water shoes, gloves, caps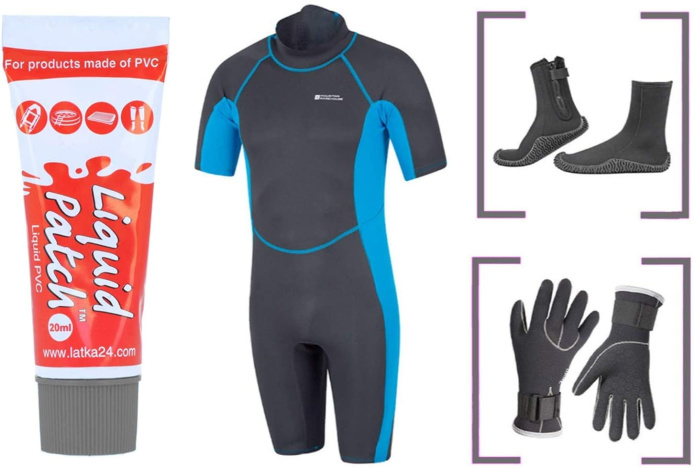 bonding shoe soles, bicycle and motorcycle saddles, car seats 
repair of water beds, air mattresses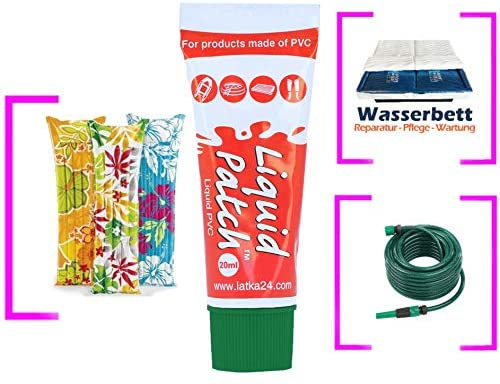 repair of inflatable pools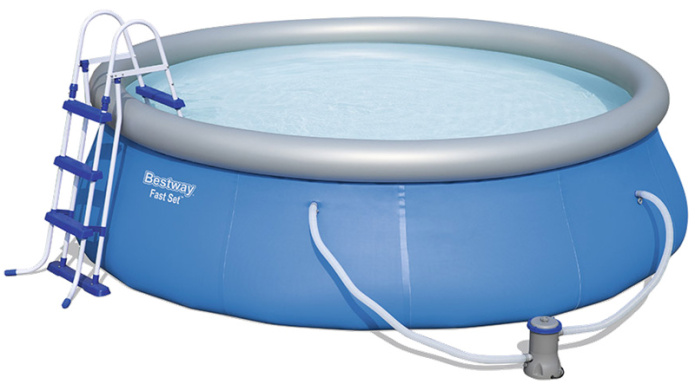 The product does not freeze at relatively negative temperatures, but it is not worth repairing your product at low temperatures.
A liquid patch is applied in one layer! The second layer can harm the first, it will dissolve it. Work should be done on the non-inflated product. After applying the Liquid Patch, the product should not be used for 24 hours. Plus, for a 24-hour period, your patch is still quite fresh and all the chemical processes aren't over. Remember !!! The "liquid patch" reaches its maximum potency for 7-10 days. – The damaged surface must be degreased. – For the aesthetic side – use insulating tape (painter's tape). Determine an area that you would not like "Liquid Patch" to come out of. Enjoy your break while saving your precious time with "Liquid Lat". Expiry date – 2 years

We glue the inflatable boat with a liquid patch (OD 7:55)