Description
Features of the model
An accessory designed for hunters, tourists, for those people who need to be noticed for relevant tasks or situations. To do this, the scarf on the back has a bright, orange color, and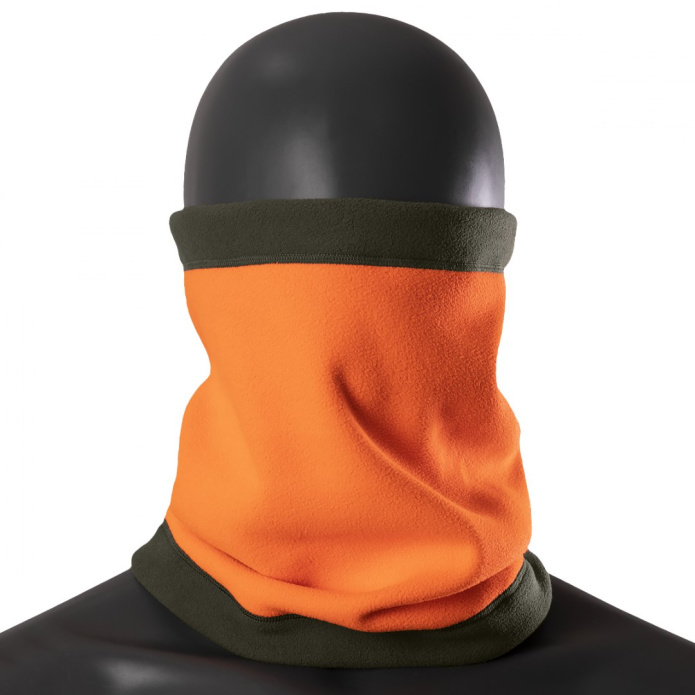 this is the marker that allows a person to position themselves accentuated on the ground (hunters in the woods, "numbers". Rescuers during the tasks. Tourists for eye contact in bad weather conditions, etc.). Also, thanks to the olive color on the inside, the scarf is universal – for daily use outdoors, for hiking, hunting, hiking, skiing, etc., and of course, is used for paramilitary and special forces. Daily use in conditions of medium-low temperatures (+ 5 / -15 C °). Maximum simplicity and reliability. Due to the highest quality of fleece and perfection of the model, the scarf has the following properties: "breathes" well; removes moisture; dries quickly; practically "weightless" and as much as possible compact in transportation; does not cause irritation and allergies; hand washing and in the automatic machine; has rather high durability, wear resistance and heat-insulating properties; "Not interesting" to parasites.
Additionally, the model is equipped with a high-quality lock for clear fixation and adjustment of size and fit.
Fabric features
Innovative fleece, two-layer Ultra soft cloth. Hypoallergenic, light, elastic, warm. Good breathability. The density is 260 g / m2. Due to the texture of the fabric, air layers are formed, which provide additional heat retention. High indicators of wear resistance and durability. The effect of dry heat is provided due to the high level of ventilation and low coefficient of moisture absorption. Ultra soft fabric protects against overheating and further overcooling.
Furniture
Woojin. Reinforced COATS thread.