Description
Features of the model
Ergonomic cut. Fasteners in places of the greatest loading. Ability to fix and adjust the landing. Don't mess around. Does not give shine.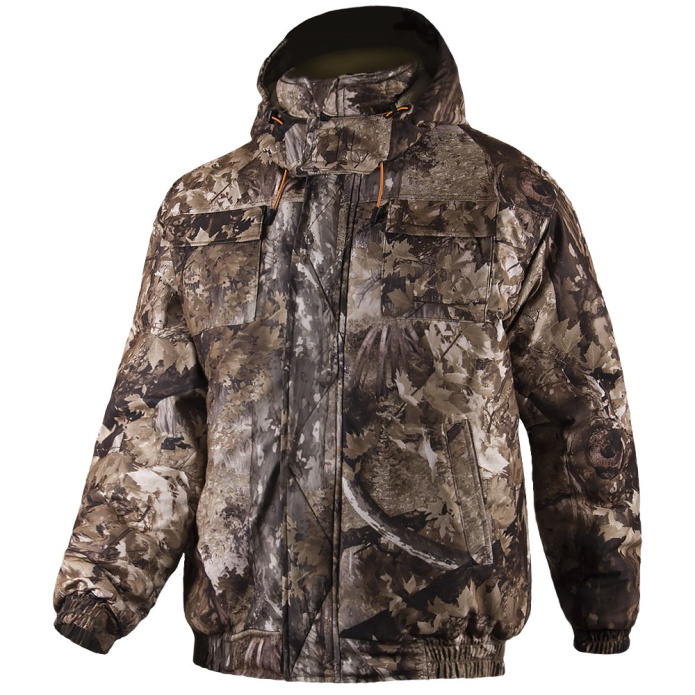 Jacket. Elastic, fixing elastic cuffs on the belt and sleeves. The central snake fastener from qualitative accessories, with a protective lath, strengthened, with two runners for additional convenience. Runners with long tongues to work with them in fingers or gloves. Protect your chin from pinching. Hood with improved anatomy, on drawstrings with size locks and Velcro lock to fix the position on the head. 
Pockets: two breast pockets with protective flaps on Velcro fasteners; two lower, mortise, large pockets with protective straps; inner pocket with a zipper for valuables or documents.
Overalls. Central snake with two sliders – adds ease of use, is an additional ventilation valve and simplifies access to meet the biological needs of men without additional undressing. 
Reinforced, high-quality fittings of semi-overalls on adjusting carabiners-clamps. To improve the ergonomics of the product, in addition to the straps that regulate the fit in height, 
the pants are equipped with a locking elastic band on the belt. Pockets: two top, chest, patch pockets with protective flaps on Velcro fasteners; two lower, mortise pockets.
Fabric features
Outer fabric (protective layer): high-tech, three-layer membrane fabric – StormWall membrane, based on 100% polyester. 
Water resistance 5000 mm., Air permeability, 3000 g / m2 for 24 hours, wear resistance, hygroscopicity and hypoallergenicity. Does not rustle, has no shine. 
The lining of the Shu fleece 240 GSM jacket is a pile fabric, fluffy and soft, retains heat well, is used in products under the concept of layered clothing. The density is 240 g / m2. 
The basis of shu-fleece is a thin polyester thread, the fabric comes with long pile, durable, resistant to wear and washing, hypoallergenic.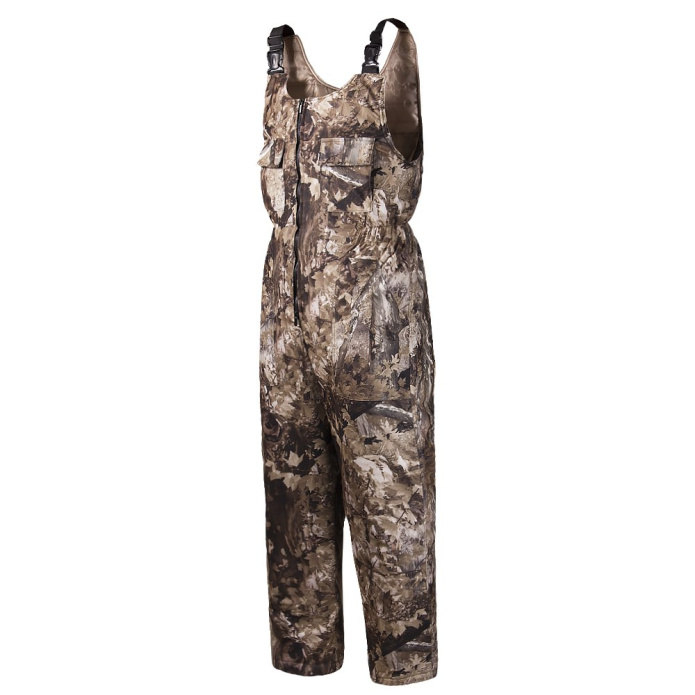 Internal filling of a jacket: synthetic winterizer of 150 g / m². Elastic, bulky and light material, hypoallergenic, quickly restores shape and texture after washing and dry cleaning. 
Does not accumulate odors, prevents the appearance of mold or moths. 
Used in the manufacture of intermediate and outer layers of thermal underwear. Lining of semi-overalls: polyester, quilted with synthetic winterizer of 150 g / m2.
Furniture
Nylon, windproof zippers. Runner with "autolock". Woojin fittings. Reinforced COATS thread.